ABOUT THE CLUB
The Metropolitan chess club is one of the oldest clubs in London. It was founded in 1890 with the amalgamation of two existing clubs 'The Three Pawns' and 'The Monument'. You can read about the history of the Metropolitan Chess Club from 1890 to 1990 here.
We welcome new members of all abilities.
We are are affiliated to Middlesex County Chess Association and London Chess League which allows us to compete in their respective competitions as proven by the number of our teams participating in both of their Leagues. Players of all standards are always able to find a serious game if they want to. Should members be interested they could even consider representing one of Middlesex's County Teams.
As we are based in a central location in the City of London, most of our matches are played at home or at nearby locations in Central London. Some occasional fixtures are played in outer London.
Coaching: Free, informal, one-to-one coaching is offered to members who are beginners or near-beginners.

---
HOW TO JOIN?
If you are interested in joining our club, please feel free to come along to any of club nights (Thursdays), play a few games and speak to a member about joining. Alternatively you can download and return the membership application form to the address shown on it.
The membership runs from the 1st October until the 30th September each year. If you join part way through the subscription year a pro rata subscription will apply.
E-mail the club secretary for membership enquiries
---
Our venue is the Artisan Centre (E1 7AW) within the Middlesex Street Estate, accessed via Gravel Lane on the right hand side of Middlesex St, 250 yards from the junction with Bishopsgate. La Piazzetta Bistro & Baris on the nearest corner. Stations are Liverpool St., Aldgate and Aldgate East.
Access is now via the Gravel Lane entrance (adjacent to JADS Hairdressing). When you get to the GREEN door type 101 and press CALL - someone from the club will respond and buzz you in. You should take the lift to the first floor and turn left directly in to the new hall.
The venue is available for use from 6pm every Thursday. London league matches will start at 6.30pm and Middlesex league matches at 6.45pm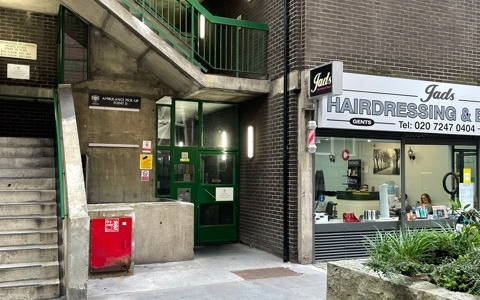 CLUB OFFICIALS
SOCIAL MEDIA & CHESS WEBSITES
Twitter
Facebook
Chess.com
Lichess.com